Read some our customers thoughts and comments on our Oak Building and Renovation projects.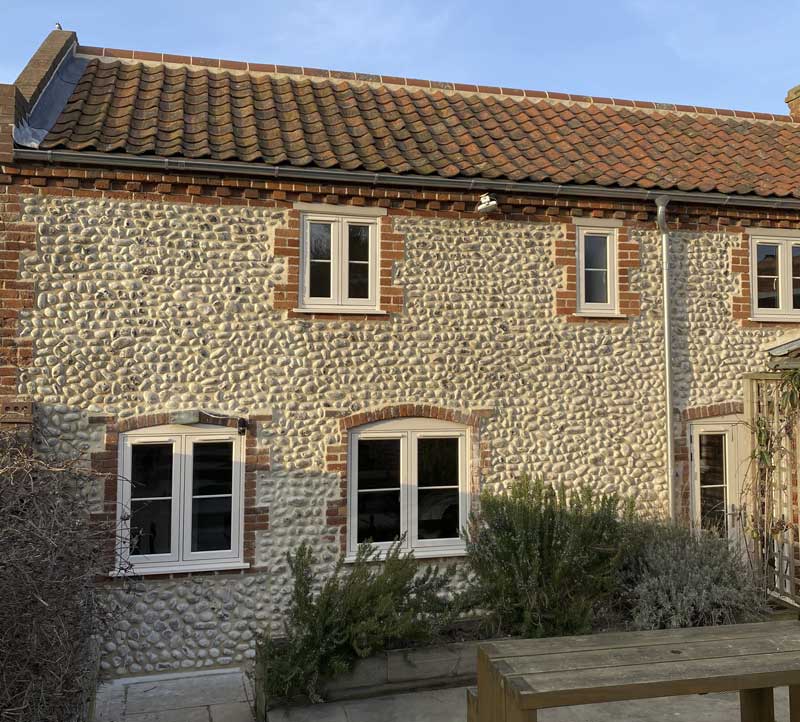 We were fortunate enough to purchase a little cottage in Salthouse approximately 1 year ago just before Covid. We were looking to make several repairs and improvements to it over the next months. After various quotes and visits from builders we decided to go with ML Renovations. Basically that was the best decision we could have made. Their work ethos is second to none and everything they do is professional and to the highest standard.
As we were not able to visit the property we were kept informed constantly of the work that was being carried out along with photos to support it.
We will certainly use them for anything we need in the future.
We were recommended by a friend and we'd have no hesitation to do the same. Communication was great throughout – they worked with me to establish exactly what I had in mind and then delivered it on time and on budget. Turned out even better than we hoped.
ML Renovations offers a seamless service from planning to construction. Jemma worked very hard with the planning office jumping through many hoops to get us the planning we needed. Andrew has a great eye for detail and is very knowledgeable – helping you choose the correct doors, windows, tiles etc that give the building such a great finish. He and his team delivered a very good product on time and within budget. Thank you.
Fantastic what you've done transforming this little barn into a warm light and quality conversion beside the coast. Such skilled, responsive and genuinely nice people to deal with.
Andrew, the proprietor, gave a verbal estimate which corresponded exactly to the formal written quotation. At the start of a project, that is very reassuring.
Matthew and Jimmy, the two tradesmen who carried out much of the work, were punctual, polite, tidy and very hardworking.
Throughout the works, communications are regular, reliable and polite: that, too, is a very reassuring feature of working with MLR.
The finished cart shed looked beautiful and constructed to the highest standard.
We would highly recommend ML Renovations Ltd to anyone considering having an oak building erected. Their work is of an incredibly high standard and it is clear they work hard and take pride in what they do to make sure a job is done right.
We find them a pleasure to deal with from the initial enquiry through to the end and they are very knowledgeable about the work they do. The final result of the oak buildings are beautiful and clearly of high quality workmanship.
Professionalism, Punctuality, Quality, Responsiveness, Value.
They did a wonderful job on our garden summer house. So refreshing to see such attention to detail and a great work ethic. A family company who take pride in their work.
Thank you for the work you did at our home, it looks splendid! Everything was left tidy. It was a pleasure having your men work on our home. Matthew was a very good worker, very polite and pleasant to talk to.