There is nothing better than being presented with an old, tired property, and bringing it back to life. Adding space, light and heat, transforms a house to a home. Our renovation journey has taken us, not just round the UK, but also to Italy. Renovating the old Trulli buildings in Puglia, southern Italy, which is a UNESCO world heritage site, was definitely a learning curve, but from there we developed skills of immeasurable value. Buildings that start as rundown, old farm buildings, dating back to possibly several thousands years old, can be transformed into the most amazing spaces and homes.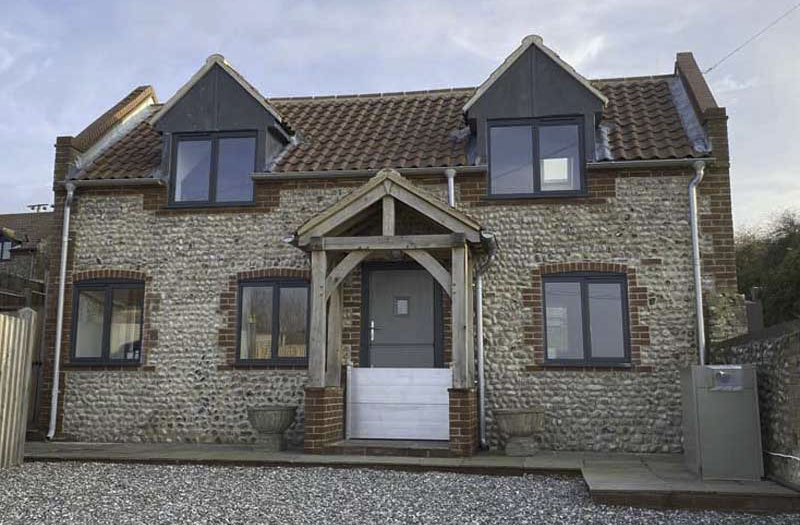 From there, we bought these experiences and skills home. We have renovated town houses and country properties. Small perfectly formed flint cottages, needing flint and lime render work replacing, new windows, internal fit-out, new kitchens, flooring, doors, plumbing and electrics, you name we have done it. And of course, not to forget the exclusive addition of an oak garden room to compliment and complete the new property.
We love what we do. So please call us if you would like to discuss a new project with us.
Their work ethos is second to none and everything they do is professional and to the highest standard.
We were recommended by a friend and we'd have no hesitation to do the same.
Andrew has a great eye for detail and is very knowledgeable. He and his team delivered a very good product on time and within budget.
Such skilled, responsive and genuinely nice people to deal with
The were punctual, polite, tidy and very hardworking. Throughout the works, communications are regular, reliable and polite: that, too, is a very reassuring feature of working with MLR
The final result of the oak buildings are beautiful and clearly of high quality workmanship.
...a wonderful job on our garden summer house. So refreshing to see such attention to detail and a great work ethic.
Everything was left tidy. It was a pleasure having your men work on our home.